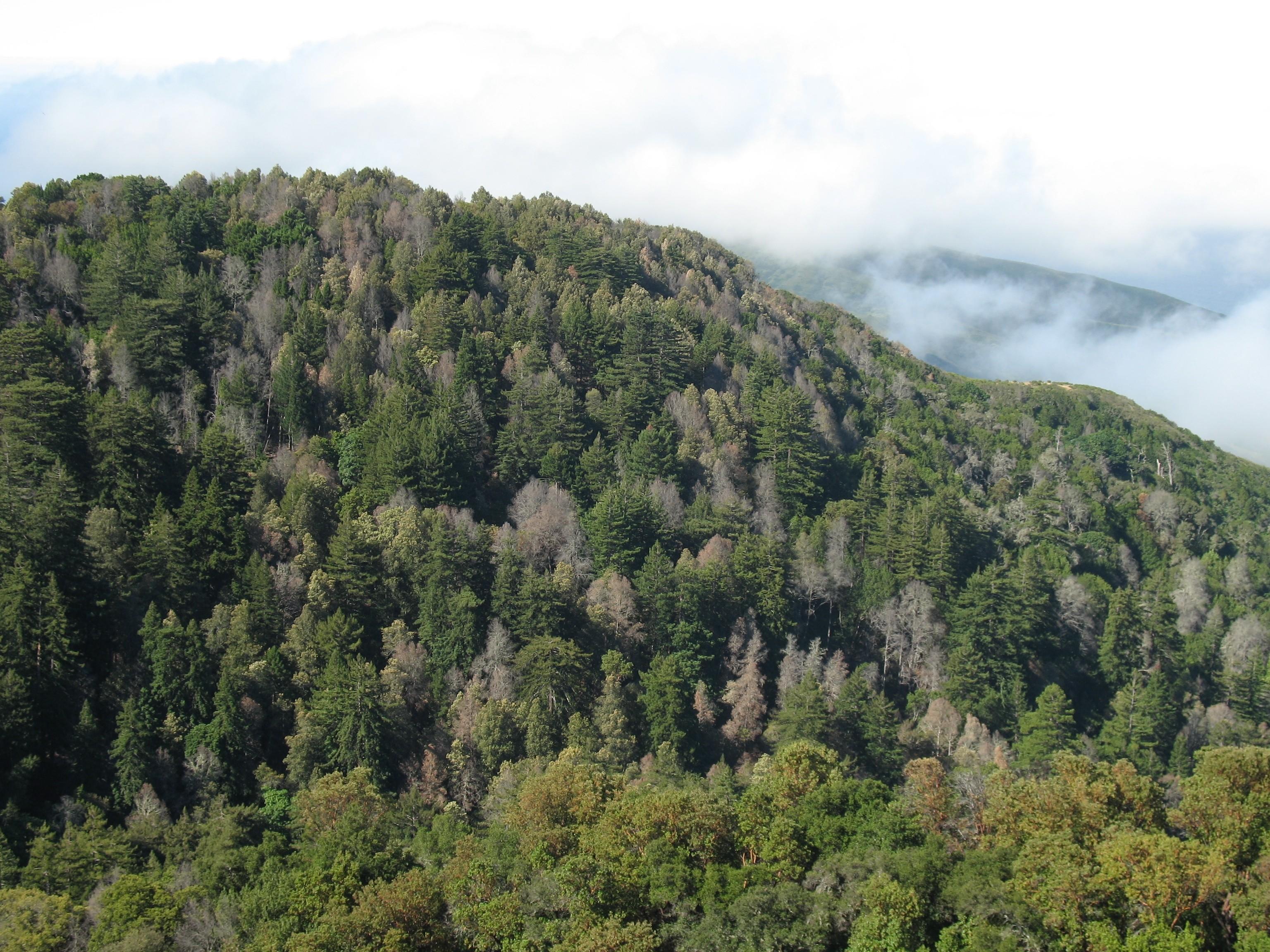 Sudden Oak Death Blitz Day In Napa
Date: Sat, May 19th 2018, 10:00am
Location: 1710 Soscol Avenue.
Description:
The University of California at Berkeley Forest Pathology and Mycology Laboratory will hold an SOD Blitz in Napa on May 19.

One of numerous SOD Blitz's being held this spring at various locations in California, the Napa event is being held for the eigth consecutive year.

The SOD Blitz is a collaboration of the UC Berkeley Lab and local volunteers to locate and map SOD in order to help homeowners and property managers make informed decisions for managing and preventing the disease.

Caused by the organism Phytophthora ramorum, SOD has killed more than three million trees in fifteen coastal counties from Monterey to Humboldt.

In previous years, Napa SOD Blitzes have located the disease at numerous locations in and near Napa County.

Additional volunteer help is needed to obtain more data.

After a brief orientation, volunteers are sent out to collect California bay laurel leaves that show symptoms of the disease,
record data on the location of symptomatic bay laurel trees, which are the source of most SOD infections in oaks.

Smart phones can be used to note GPS coordinates to help with the mapping, using the free app: SODMap Mobile.

Volunteers return the sample packets to a local drop-off location on the same, or following day.
The packets are then forwarded to the Berkeley lab.

Results are posted on the lab's website in the fall, just before the preventative treatment season begins.

There is no charge for the training and lab analysis.

The Napa SOD Blitz begins at 10:00 AM May 19 at the UCCE Classroom, 1710 Soscol Avenue.

There is no pre-registration. The one-hour training session is required for those who will be collecting samples, but attendees are not required to do sampling.

Volunteers are encouraged to simply show up, with a smart phone and be ready to go out and collect samples at locations of their own choice.

For more information, contact Bill Pramuk: 226-2884 or check the matteolab website: http://nature.berkeley.edu/garbelotto/english/index.php