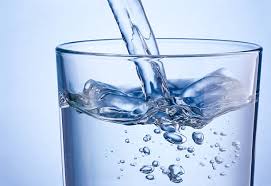 California Water Policy Conference
Date: Thu, Mar 22nd 2018, 9:00am - 12:30pm
Location: The UC Davis Conference Center, Davis, CA
Description:
You are invited to join the 27th annual California Water Policy Conference, taking place in Davis, California, on March 22-23, 2018. This year's theme "Water You Gonna Do?" will bring together water leaders representing agricultural, environmental, urban, environmental justice, government, and private sector constituencies and perspectives, as well as interested individuals from the general public, to tackle the Golden State's water supply challenges.
CWP27 is a two-day conference that connects the diverse people and organizations working on California water issues to share ideas and potential solutions to the state's most vexing water supply problems. This unique forum employs active dialogue that allows attendees to inform and be informed, while exploring water-related topics as far-reaching as impacts of the legal cannabis industry, new water storage projects, and the benefits of collaborative science.
Founded in 1991, CWP will take place this year at the UC Davis Conference Center. They hope you can join them and add to their long legacy of collaboration and the open exchange of ideas alongside the state's best and brightest leaders.
For more information on the event click here.