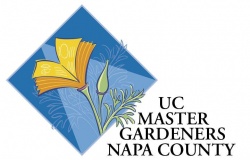 Event: Discover Garden Magic from the practical to the magical…
Date:
Sun, May 21st 2017, 9:00am - 3:00pm
Description:
The perfect way to spend a beautiful Spring day! This could be the perfect Mother's Day gift?
Join UC Master Gardeners of Napa County to Discover Garden Magic on this self-guided garden tour to see 6 unique gardens, from a small cottage garden to a large farmhouse garden & vineyard, all bursting with beautiful spring flowers, plantings and ideas.
Enjoy these inspirational upvalley gardens in the heart of wine country (Yountville, St. Helena, Calistoga) and explore practical and innovative ideas and designs to create your own magical garden.
UC Master Gardener Docents and Local Experts will be on hand to answer your questions about garden educational features.
Each garden has an educational focus including: Creating a Pollinator Garden, Water-Wise Gardening, Dry Farming a Vineyard, Smart Garden Planning, Growing Groceries and Pruning & Training Ornamental Plants.
Volunteers will also be available from Napa-Solano Audubon for questions about local birds – and volunteers from California Native Plant Society Napa Chapter for questions about California Native Plants for gardens.
SPECIAL FEATURES: Shop our gently-used Garden Book sale area -- Come early for our Succulent Plant Giveaway (first come, first served) -- join the Great Sunflower Project -- learn how to create a Mason Bee house -- explore a dry-farmed vineyard – attend a Compost Workshop (separate sign-up required) -- see how a bocce ball court fits into your overall garden design -- and much, much more!
Tickets - All Proceeds raised benefit our community education programs.
Tickets: $35 in advance / $40 day of tour
For more ticket and tour information ucanr.edu/ucmgnapa or 707-253-4143
Tickets also available at these retailers:
Copperfield's Books in Napa and Calistoga Napa Bookmine in Napa
Napa Valley Coffee Roasting Company in St. Helena
For a Sneak Peek of the garden tour -- watch this 37-second video and see more information about each garden.