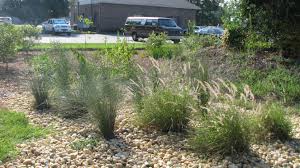 Event: Water-Wise Workshop: Picking Perfect Plants for Your Garden
Date:
Mon, May 22nd 2017, 6:30pm - 8:30pm
Location:
Senior Center, 1500 Jefferson Street, Napa
Description:
Final session in the Spring 2017 Water-Wise Landscaping Workshop Series presented by the City of Napa and UC Master Gardeners of Napa County.
Local landscape designers will demonstrate that water-efficient is anything but boring. Colorful and beautiful tree, shrub, perennial, grass, vine, and groundcover species will be discussed, along with landscape design principles including hydrozoning. Dozens of plants will be on hand for viewing, including California natives. "Cash for Grass" rebates and local demonstration gardens will be publicized
Workshop is FREE. RSVP: Call 707-257-9497 or email jstokes@cityofnapa.org. For more information, visit www.cityofnapa.org/water.