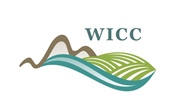 Event: WICC Meeting
Date:
Thu, Mar 23rd 2017, 3:00pm - 5:00pm
Location:
2751 Napa Valley Corporate Drive Napa, CA 94558 See location map in the agenda packet
Description:
Regular meeting of the Watershed Information & Conservation Council (WICC).
Please see the agenda packet (available via link below) for meeting details.
This is a public meeting and all are welcome to attend.