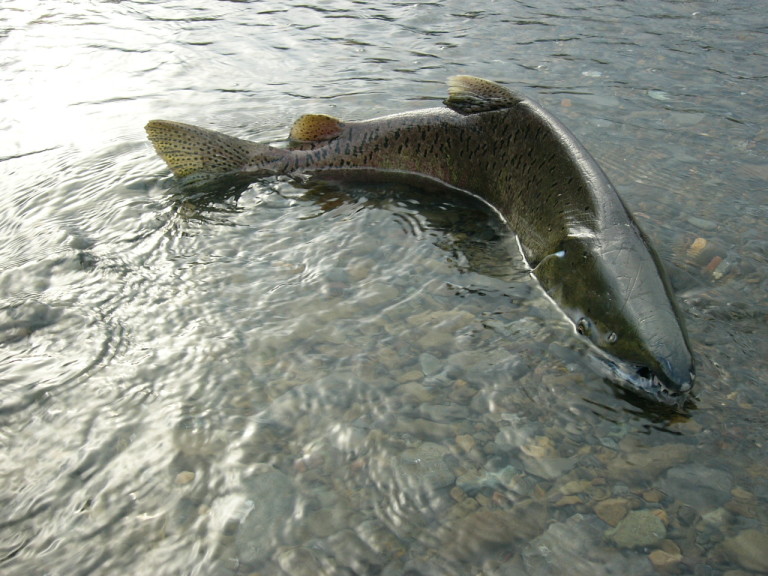 Event: Wild St. Helena: Salmon and Trout
Date:
Tue, Mar 14th 2017, 5:30pm - 7:00pm
Location:
St. Helena Public Library 1492 Library Ln, St Helena
Description:
Steelhead and Chinook salmon are born in freshwater, migrate to the ocean, and return to freshwater as adults to spawn. The Napa River is home to both of these fish species and their presence and health informs us of how healthy our streams and environment are. Many groups and individuals are actively involved in efforts to help these species continue to exist and thrive in Napa. Napa RCD's Senior Biologist, Jonathan Koehler, will touch on the life cycle of these fish, local efforts to restore their habitat, and results of monitoring them in our watershed.