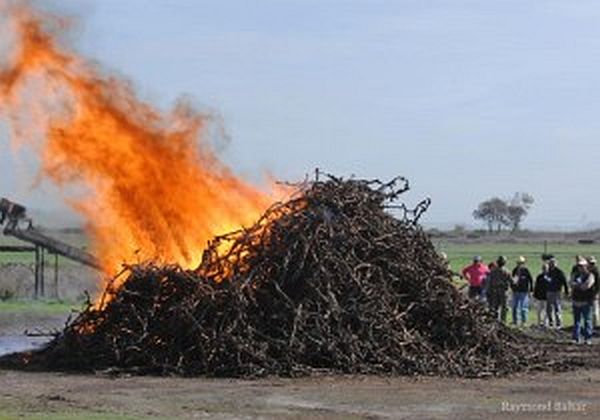 Event: Conservation Burn and Biochar 101 Workshop
Date:
Fri, Feb 24th 2017, 9:00am - 1:00pm
Location:
Circle Bar and Ranch Sonoma, CA
Description:
The Sonoma Biochar Initiative and the Sonoma Ecology Center are pleased to announce a Conservation Burn and Biochar Workshop at Circle Bar Ranch.
These workshops feature both hands-on, in-the-field training and a classroom style component.
The morning classroom session (9 A.M. to 10 A.M) will focus on biochar itself, including why it works to improve soil, the benefits of using it in both animal and plant agriculture, how to properly condition it prior to use, and how to apply it. Conservation burn theory and methodology will also be covered along with safety and permitting considerations, pile construction, burn management, and maximizing production of biochar.
The second session (10 A.M. to 1 P.M.) will include hands-on field training using a pile of vines and vine trimmings.
Workshop proceeds help support programs at the Sonoma Biochar Initiative and the Sonoma Ecology Center.
By replacing conventional open burn methods with the conservation burn farmers can significantly reduce emissions (visible smoke) from agricultural burns in your community while also producing biochar, a valuable soil amendment, in the process.
Attendees that wish to help should come ready to do some physical labor to help manage the burn piles. Please wear ONLY fire retardant or heavy cotton clothing (NO polyester), heavy work gloves, eye cover, and leather work boots if you wish to participate.
The Workshop fee is $65, or $20 for students with a valid ID.
Note: If this rainy weather continues through the week of the event the workshop may be postponed to a date in March. The biomass needs to be sufficiently dry for a successful conservation burn. We will contact you by Wednesday Feb. 22nd to let you know one way or another.
Buy tickets to this event here
For more information:
Contact Raymond Baltar / 707 291-3240
raymond@sonomabiocharinitiative.org