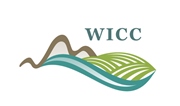 Event: WICC Special Meeting - Climate Action Plan
Date:
Thu, Feb 23rd 2017, 3:00pm - 5:00pm
Location:
2751 Napa Valley Corporate Drive, South Campus, Building A First Floor, Conference Room, Napa, CA 94558
Description:
Special Meeting of the Watershed Information and Conservation Council (WICC) - A presentation and workshop on the Climate Action Plan for the unincorporated areas of Napa County. An agenda and meeting materials are available via the link below. This is a public meeting and all are welcome to attend.