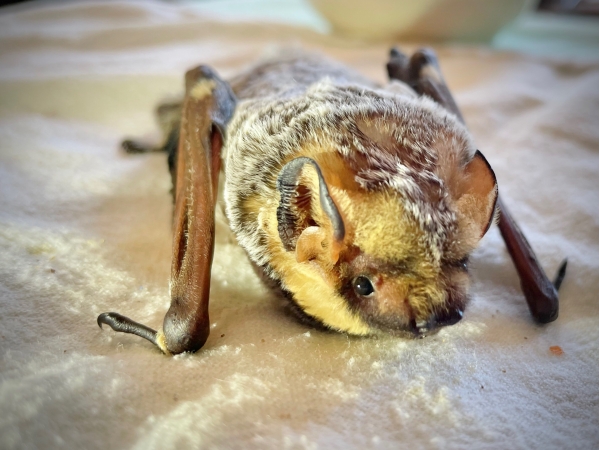 Nature and You Lecture: BATS!
JoEllen Arnold taught for 30 years with a particular passion for introducing her students to the natural world. She met her first bat face to face in 1997 at a workshop about bats in Yosemite and since that life-changing encounter has become a "Missionary for Bats," taking courses in bat conservation in California and Arizona, and traveling to meet more species and to assist in bat research in Texas, three countries in Africa, three countries in Central America, Germany, Thailand, Trinidad, and Australia. She volunteers with NorCal Bats to provide public education about bats and helps with rescue and rehabilitation of our local bats. Her mission is to open people's hearts and minds to these beneficial creatures which are in grave peril in many parts of the world, including the United States. She employs her skills as a photographer and engaging speaker to support bat conservation.

JoEllen will show us bats that have come into rescue with NorCal Bats and share some of their rescue stories and why they have needed care. In Northern California there are about seventeen species of bats, some much more rare than others. Currently, she is caring for nine bats of four different species, each of which was found in Sacramento or a nearby county.
This lecture is a Zoom event; Zoom meeting information will be sent the day of the meeting to those who RSVP
Contact: Kristie Ehrhardt kehrhardt@tuleyome.org
Registration for this event can be found here.