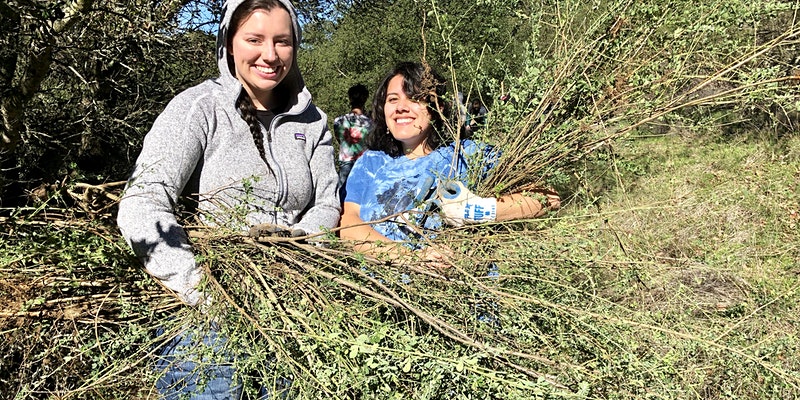 Invasive Plant Workday
Invasive Plant Removal with Napa RCD and Napa Parks & Rec on MLK Day, Jan 17th, 9am - 12pm.
About this event
Join Napa RCD in an invasive species removal project to support the health of a local urban forest. This event is open to anyone. Come enjoy a morning among the trees!
Please Come Prepared:
All ages welcome
Masks must be worn when in groups
Thick pants and sturdy shoes keep you comfortable
BYO filled water bottle and snacks
Registration for this event can be found here.