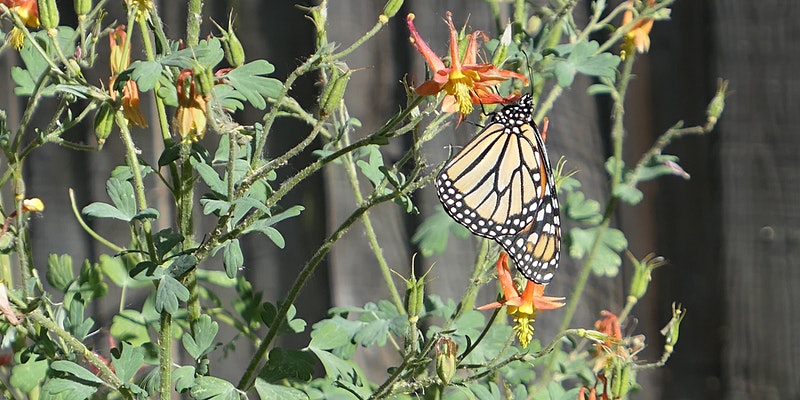 Our Wild Watershed: Monarch Butterflies
Date and time
Wed, October 20, 2021
5:30 PM – 6:45 PM PDT
Learn about the basic biology and conservation status of pollinators, with an emphasis on Western monarch butterflies. Iconic for their awe-inspiring migration pattern up and down North America, Western monarch butterflies have declined an astonishing 99.9% since the 1980's. Angela Laws, Endangered Species Conservation Biologist with the Xerces Society, will discuss the reasons that pollinators like monarchs are declining and highlight the many actions we can each take to protect monarchs and other pollinators in our communities.
Angela Laws, Ph.D., is the Endangered Species Conservation Biologist and Climate Change Lead for the Xerces Society. Based in Sacramento, CA, Angela is working on habitat restoration for pollinators and monarch butterflies in the Central Valley. Her role at The Xerces Society also involves incorporating climate resiliency into pollinator restoration projects. Angela has over 20 years of experience studying arthropods in grassland habitats, including studies of how climate change can affect species interactions. She received a M.S. in Ecology from Utah State University, and a Ph.D. in Biology from the University of Notre Dame.
Registration for the online webinar can be found here.