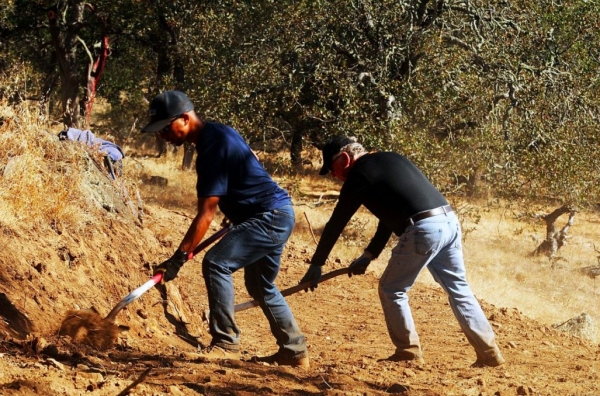 Trail Crew Volunteer Opportunity at Patwino Worrtla Kodoi Dihi Open Space Park
Come join us in building the first trails at Patwino Worrtla Kodoi Dihi! Get a sneak peek of the new trail system Meet cool people who care about land in Solano County Be part of the legacy of getting Rockville Trails ready for public access.
Meet at: Ice House Parking lot, corner of Rockville rd. & Suisun Valley Rd. Fairfield, CA 94534 United States
*Please note, cancellation of the hike may occur due to County Fire Danger Warnings and closures of open spaces and parks. Once registered, you will receive any updates should this ever happen.
Please help us contain COVID-19 and protect ourselves and the public by following these recommendations from the CDC.
• Avoid entering the facility if you are feeling sick, or have a cough or fever
• Maintain a minimum six-foot distance from anyone who is not a household member
• Sneeze and cough into a cloth or tissue or, if not available, into one's elbow
• Not shake hands or engage in any unnecessary physical contact
• Wearing a face covering is strongly recommended
• All picnic areas are closed for public use