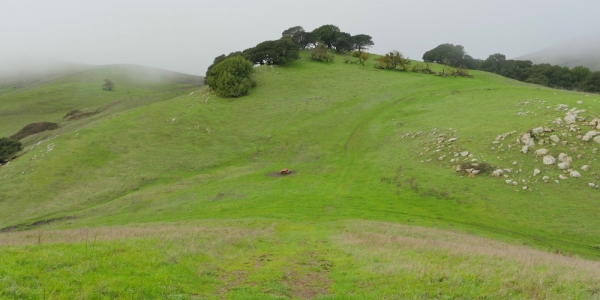 Napa Solano Audobon Bird Walk in Fairfield
This Saturday, April 10, 2021, we will be exploring the arroyos, hills and canyons of Lynch Canyon. This is a specialty raptor spot and winter and summer resident birds make their homes in the brush and riparian zones.
OVERVIEW
The many microhabitats and grasslands that make up this area allow for a unique blend of bird species. Many interesting birds have been reported in the area in the past. We are likely to find Red-Tailed Hawk, American Kestrel, White-Tailed Kite, Golden Eagle, Fox Sparrow, White- and Golden-Crowned Sparrow, Chestnut-Backed Chickadee and possibly waterfowl, terns and other passerines around the cattle pond. Uncommon birds in the area include Bald Eagle, Ferruginous Hawk, Peregrine Falcon, Merlin, Prairie Falcon, Rufous-Crowned Sparrow, Golden-Crowned Kinglet and Northern Harrier. Burrowing Owl and Rock Wren have been seen in the rip-rap piles near the pond on occasion.
WEATHER
The temperature will reach the high 70s to the low 80s with no rain in the forecast. Please bring a good jacket and layers. Please wear comfortable, yet sturdy, hiking shoes or boots. We will be in mostly exposed hills with little cover so shade will be limited, but the day will be cool. There is a moderate hill on both sides of the trails and it cannot be escaped so prepare for a moderate climb.
COVID REGULATIONS
As these walks begin again, be aware that even with the vaccine, I am still enacting and following COVID safety guidelines with our group.
Masks will be mandatory to attend,
We will do our best to maintain social distancing to the best of our abilities.
If you are sick, or feel unwell, please do not attend. I promise that there will be more walks in the future and the birds will be there!
There may be a walk cap for certain locations. I will let everyone know when or if this will occur. The walks will be capped at 15 attendees on these days.
NOTE: Due to COVID-19 restrictions and for the safety of attendees, there will no longer be any NSAS carpooling from Sweeney's Sports for the foreseeable future. If you wish to travel together from your own houses or location, please do so at your own risk.
WALK DETAILS
Location: Lynch Canyon Open Space, 3100 Lynch Canyon Rd., Fairfield, CA

Please meet at the gate off of McGary Road and Lynch Canyon Rd. Please meet at the parking area no later than 8:10. There is a $8 parking fee which is enforced.

Date: 04/10/2021
Start Time: 8:00 am
Approximate End Time: 12:00 pm
See you Saturday!
Cheers,
Andrew Ford, CCB-0029, WE-132842California Certified Consulting Botanist/ISA Certified Arborist
Staff Biologist/ Ornithologist
ajf51@humboldt.edu