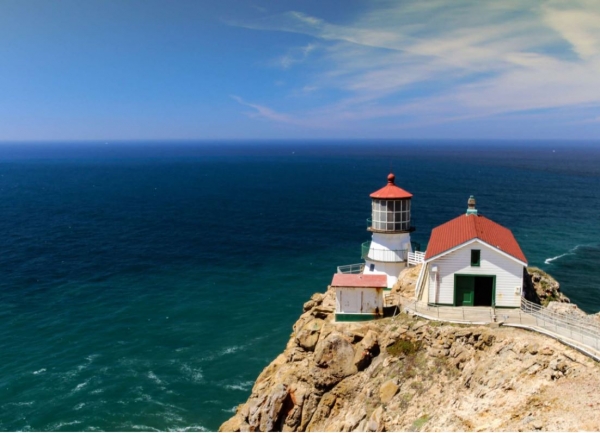 Point Reyes National Seashore Field Trip with NSAS
Point Reyes National Seashore is one of the best places in Northern California to see many migrant birds heading north and always a good chance to see unusual migrants. We will be moving to various locations throughout the day.
Meeting Place:
8:00 AM: Whitehouse Pool Parking Lot, Sir Francis Drake Blvd., Pt Reyes Station.
Caravans: We will caravan as much as possible. Those riding in vehicles will be fully vaccinated with the Covid-19 vaccination and wear masks while in the vehicle at all times. We will leave vehicles at Whitehouse Pool Parking Lot and caravan as much as possible from there. Caravans will also meet at the following places and times for leaving for those wishing to do so:

Napa: 6:45 on the east side of Sweeney's Sports in the River Park Shopping Center
Fairfield: 6:30 in the parking lot of the Solano County Office of Education, Business Center Dr., Cordelia Junction.
Benicia: 6:45 behind Vargas Mexican Market & Taqueria, northwest corner of Highway 29 and Mini Dr.
Directions:
From Pt. Reyes Station, drive south on Highway 1 (Shoreline Highway) to Sir Francis Drake Blvd., turn right. Continue on Sir Francis Drake Blvd. for a little more than ½ mile, Whitehouse Pool Parking Lot is on your right.
What to bring:
Lunch, binoculars, walking shoes (we will do some walking depending upon where we are), spotting scopes (we will not share scopes), mask.
RSVP by May 12, 2021 to Bruce Thomsen and note if you will caravan (and from which city) or meet at Whitehouse Pool.
Email: brucecthomsen@yahoo.com
Home: (707)224-1906
Cell: (209) 728-4631
**Limit: Limited to 15 participants, NSAS members will have priority**