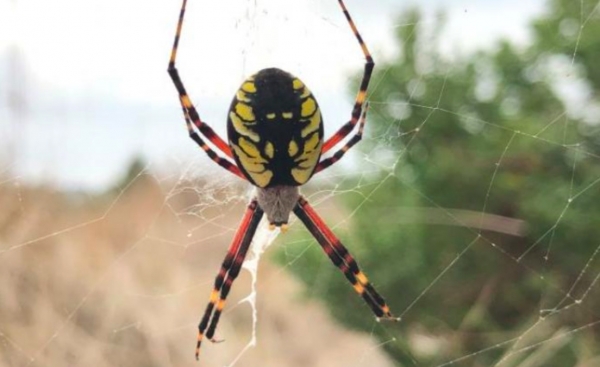 Local Nature: Neighborhood Spiders
Spiders! Are they scary? Cool? Depends upon how well you know them. Learn about their silky skills, hunting habits, and generally shy and gentle nature. Learn about jumpers, wolf spiders, tarantulas, the "bird turd spider," and, of course, the black widow! Learn about types of webs, how and where to discover spiders, spider anatomy, common relatives... even a spidey quiz to test your creepy crawly knowledge. So, come with us around your house and/or backyard to see what we can see.
Leaders: Patrick Stadille, author and science teacher at Carmel Middle School.
Patrick is the author of Spiders in Your Neighborhood: A Field Guide to Your Local Spider Friends. He is a middle school science and drama teacher and naturalist with a BA in Zoology from UC Berkeley He studies and volunteers at San Francisco State University's Sierra Nevada Field Campus.
This event is part of the North Bay Science Discovery Day. Learn more here: https://www.northbayscience.org/
Logistics
No previous experience or knowledge is required. This event is recommended for ages 9 and up.
During the event, we will take a few minutes to go out into our own "local nature" areas such as your back or front yard, or on your porch, or even around your home to search for spiders.
Zoom meeting details will be sent to you upon registration. If you have not used Zoom before, please allow time to download and install the application before the event. Please log-in a few minutes early, as it may take more than one attempt if servers are busy.
How to Register for the Event: Email your first and last name, ZIP code, and grade in school or job title to Margot at rawlinsm@sonoma.edu
About the Center
Sonoma State University's Center for Environmental Inquiry empowers university students to work with community members on the environmental challenges of the North Bay. Our mission is to create an engaged and environmentally ready society, one where all people have the skills to find solutions to the challenges facing our earth. SSU Preserves are open to everyone engaged in education or research. Reservations are required.