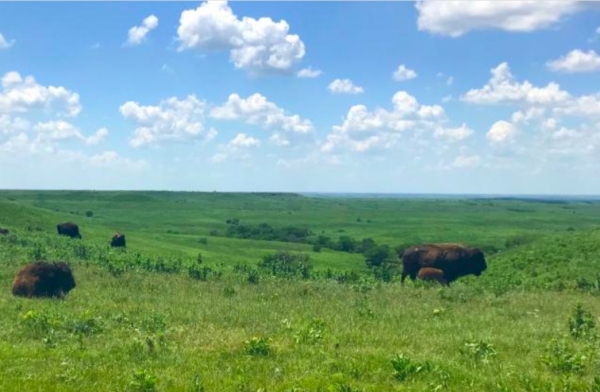 Live from the Field: Effects of Herbivores on Ecosystems
Bring researchers into your classroom and give students a window into the process of scientific inquiry. Join us for an informal chat with researchers studying the various ways herbivores like deer, elephants, and bison are impacting their ecosystems in Kansas, New York, and South Africa. Find out who they are, how they got interested in ecology, and the research questions they are asking. Instructor's guide available.
Leaders - Researchers from field stations around the world
Aaron Culotta, Environmental Educator, Black Rock Forest
Laurence Kruger, Director of South Africa Programmes and Director of Organization for Tropical Studies (OTS) Curriculm, Skukuza Research Station
Lydia H. Zeglin, Associate Professor, Division of Biology, Kansas State University, Konza Prairie Biological Station
Details
"Live from the Field" events are 50-minute events where researchers with three field sites describe their interests and research in 8-minute videos, then participants join a live moderated Q&A session with the researchers. Events are recorded for asynchronous instructional use, and available to all at thevirtualfield.org/virtual-visits/live-from-the-field
"Live from the Field" events are international collaborations led by the Center for Environmental Inquiry that give students virtual field experiences in ecosystems all over the world. Events are informal and open to everyone to generate opportunities to speak with researchers and develop a personal interest in doing research. All are welcome. For more information contact Dr. Claudia Luke at Sonoma State University- lukec@sonoma.edu
*This event is geared toward undergraduate level college students who have taken at least one Biology course, but all are welcome.
Zoom meeting details will be sent closer to the event date.
Contact Kerry with Questions: winingek@sonoma.edu (707) 888-5616