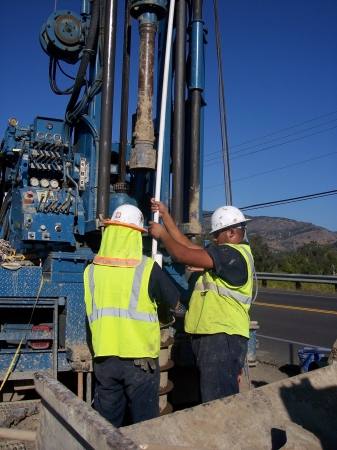 Groundwater Sustainability Plan Advisory Committee meeting
The Groundwater Sustainability Plan Advisory Committee (GSPAC) will meet Thursday, January 14, 2021, at 1:30 pm. One can attend and participate in this meeting online. Information on how to join the meeting virtually can be found on the agenda.

All videos, agendas, and any meeting materials for GSPAC are available on the GSPAC's agendas and minutes webpage.
This is the seventh meeting of the GSPAC. Key agenda items for the January 14th GSPAC meeting include:
Approval of December 10, 2020 Meeting Minutes,
Election of Chair and Vice-Chair and adoption of the Meeting Calendar for 2021,
Briefing and Discussion on California Water Law and its relationship to Groundwater Sustainability Planning,
Update on Draft Section 6 (Groundwater and Surface Water Conditions) of the Napa Valley Subbasin Groundwater Sustainability Plan (GSP) and related public comment survey,
Presentation 1 of 3 on the Development of an Integrated Hydrologic Model for the Napa Valley Groundwater Subbasin, and
Update from Ad-Hoc Workgroup on the Assessment of Management Tools and Policy Options.