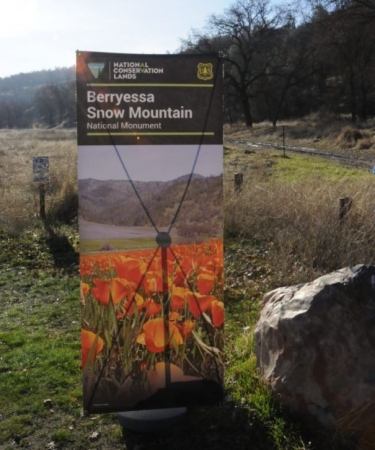 Nature & You Lecture Series: Trails & Floats in the Berryessa Snow Mountain National Monument Area
Where do you go around here to hike and float? The Berryessa Snow Mountain National Monument is in the mountains on the west side of Yolo County and north. It has loads of trails and places to put in a boat or raft, and no one knows them better than Tuleyome founder and Mr YoloHiker himself, Andrew Fulks. If you like to (or would like to) get out in the local mountains, don't miss this lecture!
A $10 donation to Tuleyome is suggested, but is not required to participate in this event.
View the Event Details & Register for the Event
Questions? Contact Bill Grabert at bgrabert@tuleyome.org
This lecture is part of the monthly "Nature and You" lecture series sponsored by Tuleyome. Tuleyome is a 501(c)(3) nonprofit conservation organization based in Woodland, California. The word "Tuleyome" (pronounced too-lee-OME-ee) is a Lake Miwok Indian word that means "deep home place". And that term "deep home place" exemplifies our deep connection to our environment, our communities and our regional public lands.