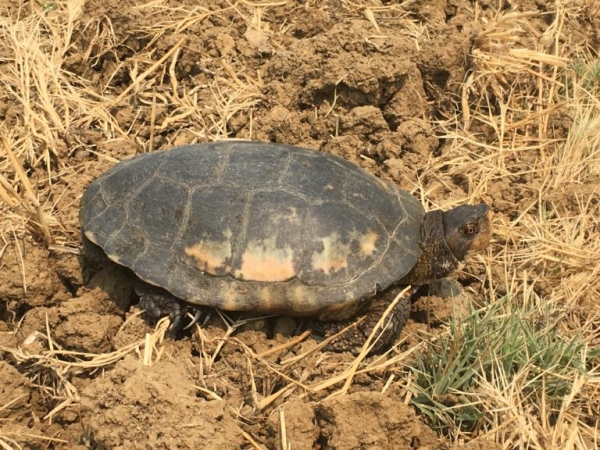 Nature & You Lecture Series: Turtles in California
What do you know about turtles in California? Whatever you know, there is more to learn! How many native species are in the state? How are they doing? Where to they live? How many invasive species? Can you tell them apart? What is the likelihood that the turtle you see in Putah creek or the local irrigation canal is a native? Come join the Zoom meeting with Tuleyome and Biologist Alex Fulton on October 22nd at 7:00 PM to learn everything you always wanted to know about local turtles.
Alex has been working for the U.S. Geological Survey for the last 6 years, where she has focused on giant gartersnakes and western pond turtles in the Sacramento Valley. Whether she was working with hawksbill sea turtles in the Caribbean, alligator snapping turtles in Missouri, or softshell turtles in Minnesota – turtles have always been a favorite study subject. In this talk, Alex will share general information about our neighbors, the native western pond turtle and the non-native red-eared slider, as well as findings from a study of turtle occupancy in the Sacramento Valley and Sacramento-San Joaquin River Delta focusing on irrigation canals and restored wetlands
A $10 donation to Tuleyome is suggested, but is not required to participate in this event.