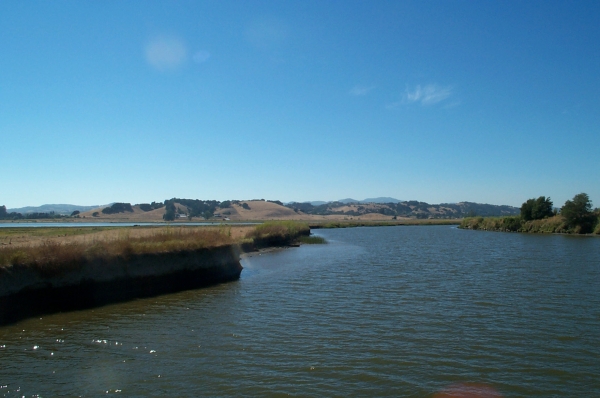 Field Trip to Palo Alto Baylands Nature Preserve
Join the Napa-Solano Audubon Society for a field trip.
NSAS FIELD TRIP
PALO ALTO BAYLANDS NATURE PRESERVE
SUNDAY, NOVEMBER 17, 2019
Leader: Corinne DeBra, Interpreter, Baylands Nature Preserve
Meet: 10:00, parking lot, Lucy Evans Baylands Nature Interpretive Center, 2775 Embarcadero Rd., Palo Alto.
Directions: Drive south from San Francisco on Highway 101 toward Palo Alto. Exit the freeway onto Embarcadero Rd., Palo Alto (exit 402), continue along exit road to Embarcadero Rd. East. Circle under the freeway merging onto Embarcadero Rd. east. Continue on Embarcadero Rd. through surface streets to a stop sign (dead end, less than a mile). Turn left (you will still be on Embarcadero Rd.), drive approximately ½ mile to the Baylands Interpretive Center on your left.
Details: We will meet our leader and join a regularly scheduled walk in the area. After the walk we will eat lunch then be able to explore the area on our own. There are other places to walk to and some to drive to. We can decide where the best places to bird in the afternoon are after our guided hike and lunch.
Birds: Shorebirds, waterfowl, black skimmers, pelicans, marsh birds (possibly Ridgway rail), herons.
Carpool: Napa, meet at 8:00 on the east side of Sweeney's Sports in the River Park Shopping Center
Fairfield, meet at 8:00 in the parking lot of the Solano County Office of Education, Business Center Dr., Cordelia Junction.
Benicia, meet at 8:15 the old Walmart Store, American Canyon, on the east side of Highway 29, Meadow Rd. (Napa carpoolers will stop by on the way.)
What to Bring: Walking shoes (we may walk up to or more than a mile at a time), water, hat, binoculars, spotting scopes, rain gear in case (it's November so be prepared.), snacks, sunscreen.
Lunch: We will be eating in the field so bring a lunch.
There is a limit of 15 people, please RSVP by Wednesday November 13, 2019.
RSVP and for more information or questions please contact Bruce Thomsen brucecthomsen@yahoo.com