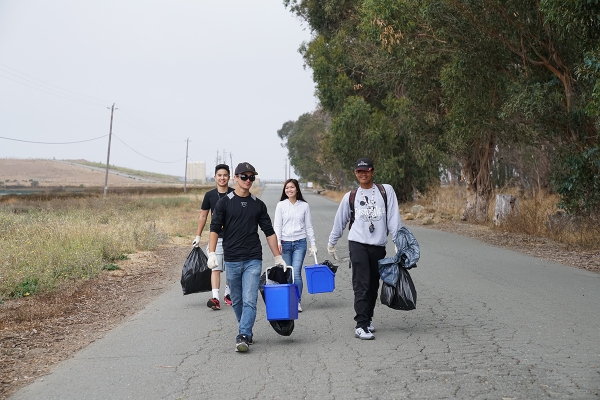 City of American Canyon Coastal Clean-Up Day
Calling all volunteers! Make a difference by helping us clean up our City. With just a few hours of your time, you will make our community a healthier and prettier place to live.
COASTAL CLEAN-UP DAY (Flyer)
Saturday, September 21st
8:30am - 12pm
Community Park II
Free; Group registration recommended - All ages welcome
Volunteers who meet us at Community Park II will receive a FREE light breakfast and clean-up supplies.
Save time in line by bringing your signed waiver with you to the event. Waivers are available in both English and Spanish.
Though this is a free event, group registration is recommended. To register a group, please call the Parks and Recreation Office at (707) 648-7275.