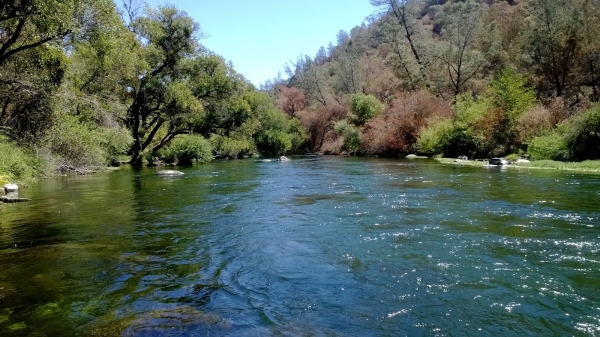 Putah Creek Cleanup 2019
Putah Creek Council is celebrating 31 years of coordinating cleanups on Putah Creek. Since our first cleanup in 1988, our community has removed literally tens of thousands of pounds of trash along Putah Creek over the last three decades. Somehow garbage continues to find its way into Putah Creek annually. Fortunately, Putah Creek community knows the value of well-groomed creek and joins forces each year for the cleanup effort,
Since 2004, Putah Creek Council has held the annual Putah Creek Cleanup in partnership with the California Coastal Commission on California Coastal Cleanup Day, which also coincides with International Coastal Cleanup Day. Volunteers participating on September 21 will be part of the largest single-day volunteer event on the planet!
Thanks to generous support from the Solano County Water Agency, the City of Winters, Ace Hardware, Nugget Markets and other donors who are still coming forward. Putah Creek Council will coordinate multiple cleanup crews at sites on Putah Creek from Stevenson Bridge to Winters Putah Creek Nature Park, above the creek along Putah Creek Road and we have added Dry Creek close to where it joins Putah Creek.
Because Putah Creek Council needs to have the correct amount of supplies and extra water at each site and we offer a lunch and a celebratory raffle after the cleanup, registration for the cleanup is required. Please register at this link: 2019 Putah Creek Cleanup Day Registration.
On the morning of the cleanup, we will gather in Rotary Park in Winters for registration/instruction and then head out to cleanup the different sites from there. Many of the sites are child-friendly so bring the whole family.