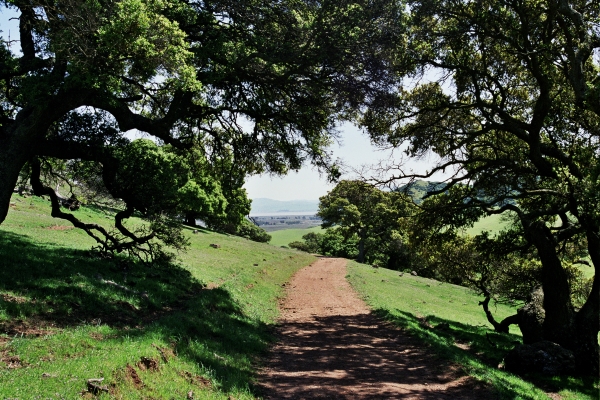 Visions of the Wild: King-Swett Hike
Join Solano Land Trust, Bay Area Ridge Trail, U.S. Forest Service, and Vallejo Community Arts Foundation for a hike on the King-Swett Ranches. This Solano Land Trust property is a protected expanse of hills and valleys between the cities of Vallejo, Benicia and Fairfield. This nearly 4000 acre expanse is only open on docent led hikes and includes a section of the Bay Area Ridge Trail. Learn about the wildlife that call this area home and the human history of the Ranches. Jasmine Westbrook, Project Manager for the Solano Land Trust, will join us for the hike to talk about range management, including the use of prescribed fire.
The hike will leave from McIntyre Ranch, climb up to the Vallejo - Swett Hill, and then proceed to Pond 5, one of Solano Land Trust's best ponds for California Red-legged Frogs! As we walk, we will discuss the historic Quicksilver Mines and the role of fire on the landscape. SLT staff will support Docents and Forest Service personnel.