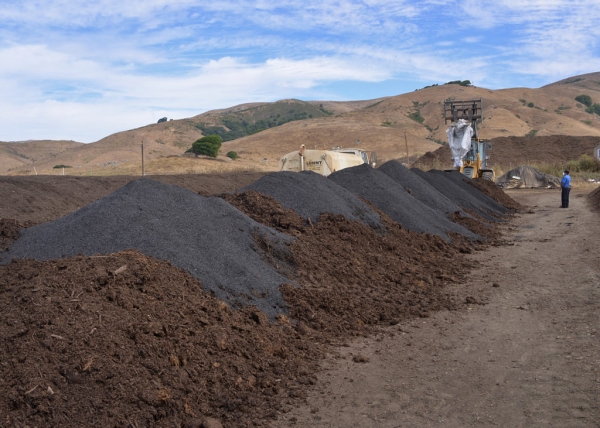 Permaculture, Biochar, and Soil Workshop
Join us for an amazing educational event to learn more about permaculture techniques and how biochar and compost blends fit into commercial and/or backyard garden soil management and carbon sequestration strategies.
Two amazing teachers, Matt Powers (The Permaculture Student) and Cuauhtemoc Villa (Bokashi and biochar inoculation master) will get you up to speed on permaculture techniques and how best to prepare and use biochar to improve soil and make it more productive.
SBI's Raymond Baltar will give a brief overview of how you can make biochar yourself and where you can acquire it, in small garden or truckload quantities. We have also invited Khadija Khansia from the Local Carbon Network, a biochar outreach and marketing initiative by All Power Labs in Berkeley, to discuss development of local, distributed networks for biochar and biomass energy production.
Why Soil Is the KEY to Climate Restoration with Matt Powers
Deep dive into permaculture soil science and solutions with Matt Powers!
Learn how soil is the lynchpin in our regenerative future - in our environment, climate, economy, food, health, and more!
Learn practical habits and lifehacks to add permaculture to your daily life, garden, business, and future! Learn how we can speed up our carbon sequestration efforts by 10x!!
Educated 1:1 by Dr. Elaine Ingham along with dozens of experts in fields related to soil, Matt brings a diverse and nuanced perspective to soil and permaculture that is unique, advanced, and catching-on - come see the spectrum of soil solutions!
Matt Powers
Author, Teacher, Seed Saver, Entrepreneur, Gardener, & Family Guy
ThePermacultureStudent.com
e. PowersPermaculture123@gmail.com
Biochar Inoculation and Application Techniques with Cuauhtemoc Villa
Mr. V, as he likes to be called, has been teaching kids and adults for years about bokashi and how easy it is to improve and maintain very productive soil. A talented and natural teacher with an amazing ability to merge indigenous knowledge and ways with modern techniques, we are so lucky that Mr. V is willing to travel down from Portland to share his knowledge with us.
Mr. V will be:
Showing gardeners how to best charge biochar depending on soil conditions.
Selecting compost to charge biochar for different growing stages in the garden.
Demonstrating how to use compost tea for charging biochar.
And demonstrating how to use biochar to make a unique soil amendment from Japan referred to as Bokashi. Bokashi (fermented Organic Matter) utilizes effective microbes (EM) that ferment organic matter in the soil making nutrients more bio-available for the plants
The Workshop Fee is $20 General Admission, and $10 for students with a current Student ID. Please register here, and spread the word to your networks if you think there may be interest.
This event is a fundraiser for the Sonoma Biochar Initiative, which is dedicated to the sustainable development of the biochar industry.