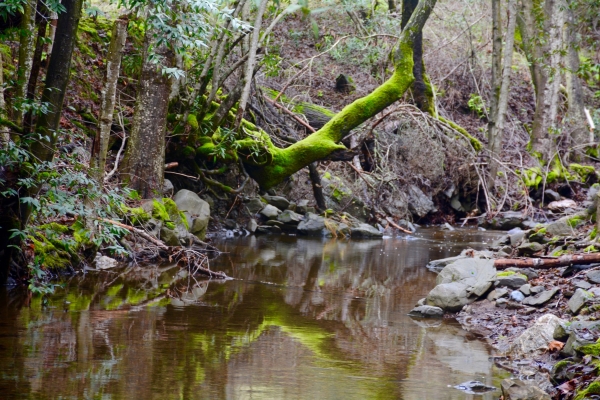 Moore Creek Park Hike
The hike begins by climbing about 700' through many different species of oaks as well as grey pine, toyon and manzanita. The well-defined trail is easy to follow as it makes it way to an overlook and then back to Moore Creek. After hiking about a mile up stream along the Dryfoot Trail (to see a possible ladybug aggregate), we will return to the trailhead. The return trip will follow the creek and include 3 crossings. These crossings may require participants to "rock hop" or use the 4×4 "bridges" to cross safely and dry. (Hiking poles are suggested to help with these crossings.)
Difficulty: Moderate
Length: 6.5 miles (round-trip)
Terrain/Exposure: Oak woodlands and riparian ecosystems; 3 stream crossings
Questions? Contact Nate Lillge at nlillge@tuleyome.org.
Note: All participants agree to abide by the terms and conditions of Tuleyome's waiver of liability which can be see and downloaded HERE. All participants also understand that photographs will be taken at the event. If you do not wish to be photographed, you must tell the photographer and avoid the camera's line of sight.
A $5 donation to Tuleyome is requested but is not required to participate in this event.