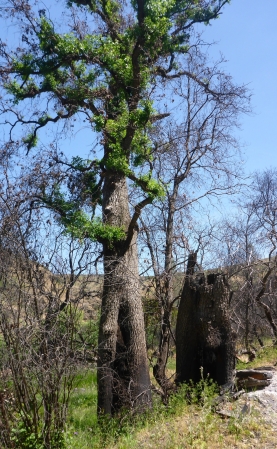 Nature and You Lecture: How Oaks Handle Stress
Native oak trees are a very important part of the ecosystem in our local inner coastal mountains. In recent years there have been droughts, very wet years, disease, wildfires, invasive species, and other environmental factors that add stress in the long life of an oak tree. How are the oaks handling it? What are the short-term and long-term strategies the native oak trees have to survive here in the past, present, and future? How do the stress response strategies of different oak species differ and how does this relate to the ecology of these species? Do the local oaks have what it takes to survive the increasingly human altered environment? Please join Dr. Geoff Benn, from the Department of Plant Biology at UC Davis, at the Woodland Public Library 6PM Thursday, August 22, for a free lecture to learn the answers to these questions and more. Dr. Benn has studied how plants perceive and react to environmental stress down to the molecular level. He currently teaches an organismal diversity course at UC Davis and enjoys discussing local flora on public hikes with Tuleyome and other organizations.
This lecture is part of the monthly "Nature and You" lecture series sponsored by Tuleyome. Tuleyome is a 501(c)(3) nonprofit conservation organization based in Woodland, California.
A $5 donation to Tuleyome is requested, but is not required to participate in this event
More information on this event here.