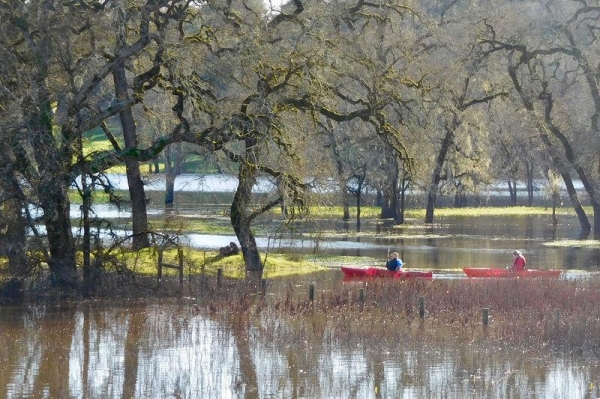 Climate Change and Groundwater Workshop
The focus of this public workshop will be on how climate change could affect local groundwater resources and how these impacts must be addressed in Groundwater Sustainability Plans.
The panel discussion will feature Jay Jasperse, Sonoma Water Chief Engineer and Groundwater Program Manager and the USGS, California Water Science Center Ph.D. research hydrologists, Lorraine E. Flint and Alan L. Flint, who will share from their work on a Basin Characterization Model to provide hydrologic response to climate change.
While SSU Parking is $5, the event takes place after graduation – so parking spaces should be plentiful. Light refreshments will be served.
Click here for more information.
This event is sponsored by Santa Rosa Plain Groundwater Sustainability Agency and Sonoma RCD.