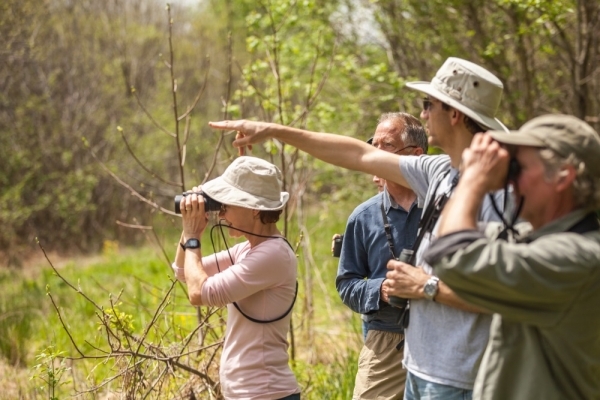 Community Birding Walk with a Napa Park Ranger
Date: Sat, May 18th 2019, 10:00am - 12:00pm
Location: Westwood Hills Park, Napa
Description:
This Saturday, join the Napa-Solano Audubon Society and a City of Napa Park Ranger to explore Westwood Hills Park in Napa. This picturesque, hilly, 106-acre park is dense with Oaks and Eucalyptus trees. The park is also a haven for Bewick's Wrens, Anna's Hummingbirds, and Spotted Towhees. Learn to identify our most common bird species and how important oak woodlands are as bird and wildlife habitat. (Extra binoculars will be available to borrow.)
Please wear sturdy walking shoes, dress in layers, and bring insect repellent, and binoculars if you have them.
This Napa-Solano Audubon Birding Walk is free, and open to the public. Please register online in advance.
Contact Crystal DeMarco : crystal.napasolanoaudubon@gmail.com with any questions.