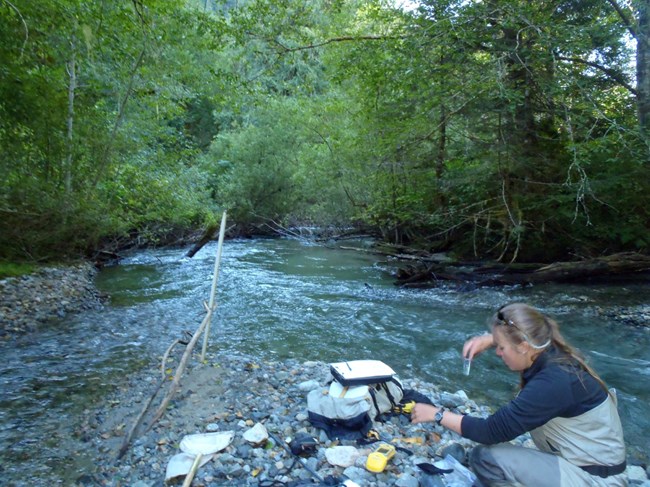 National Water Quality Monitoring Council Webinar
Date: Thu, Mar 28th 2019, 8:30am - 10:00am
Location: Webinar
Description:
Developing a water quality monitoring program is an effective means of reaching diverse audiences, providing education and raising awareness of local water resource issues that can lead to results – in understanding, protecting and restoring local waters. Prior to developing a monitoring program, it is essential to think through the scientific process, where and how decisions are made and where you have the greatest impact. Independent of program age, objectives, rigor or organization type, the study design process facilitates making essential decisions to create measurable results, impacts and outcomes. This 90-minute, interactive session will explore how to create an information rich monitoring program and now to track and communicate results.
This study design workshop is an overview and program evaluation for existing or new monitoring coordinators, regardless of organization type. A Session objectives will include:
1) Understand the purpose and value of planning a monitoring program that produces measurable impacts, change, outcomes and results.
2) Review and evaluate key questions and best practices to effective design in four key areas: Why/Who, Technical, Information and Evaluation
3) Understand how to identify targeted decision makers, information needs and align monitoring objectives.
4) Learn how to designing, communicate and deliver data quality, data management and information products to meet monitoring program information needs.
5) Learn how to design monitoring program evaluation to capture measurable results, adjust and evolve monitoring program
6) Program elements to build the capacity of volunteers to implement program, including how to start, training, recruitment, verification and available resources.
If you miss one of these webinars and would like to view them later, please visit their YouTube page to view their archive of webinars, or, visit the website for more information.
To register for the webinar, click here.