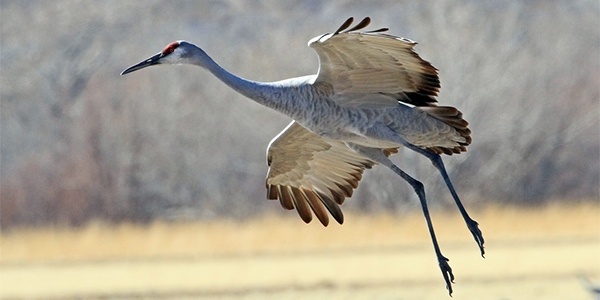 Why we Love Sandhill Cranes
Date: Thu, Feb 14th 2019, 7:00pm - 8:00pm
Location: 5050 Business Center Drive, Fairfield. Fairfield-Cordelia Library
Description:
On Valentine's Day, please show your love for birds and join the Napa-Solano Audubon Society for their monthly program presentation. The program is free and open to the public. Refreshments will be provided.
February is one of the last months of the year to view cranes in our area. Nationally renowned crane expert, Paul Tebbel, will present an entertaining hour on the life history and behavior of cranes, as well as a substantial amount of info on where to find cranes in Northern California in the winter.
Paul Tebbel is the Executive Director of the Rowe Sanctuary, former Executive Director of Effie Yeaw Nature Center, the former Executive Director of Friends of the River, and a Sanctuary Director of the National Audubon Society. He has led many tours to view cranes along the Delta.
Across the world, cranes are revered by many cultures - including our own. So what makes cranes so special? This program combines video footage, photos with research results and personal anecdotes to introduce you to Sandhill Cranes to help you understand their life history and the physical and behavioral characteristics that make them special. The presenter has spent over 40 years of his life watching, researching and learning about cranes. This program is suitable for all age audiences, especially those just learning about cranes.
For event information, click here.