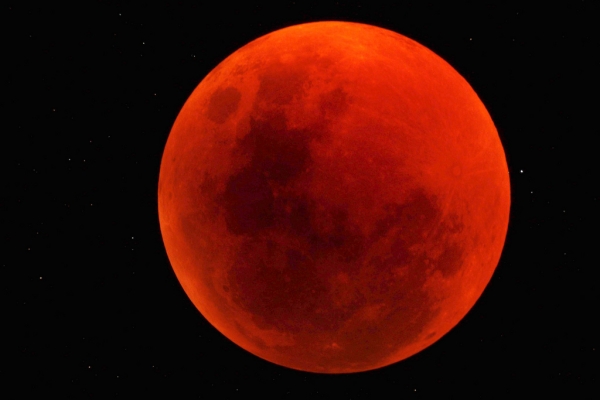 Lunar Eclipse Evening at Lake Solano Park
Date: Sun, Jan 20th 2019, 7:00pm - 9:00pm
Location: 8685 Pleasants Valley Rd. Winters, 95694
Description:
Join Lake Solano Docents for a free, guided event to observe the Lunar Eclipse visible from Lake Solano Park.
Meet at the Lake Solano Nature Center to grab a hot drink and binoculars, then head out along the trails to the upland outdoor classroom. Volunteer Docent Carla Murphy will help visitors to understand this "loony" occurrence as you watch the moon turn blood red.
This activity is appropriate for all ages, and families and groups are welcome. Some loaner binoculars and blankets will be available, but please dress warmly and bring a reusable mug!
Advance registration is recommended but not required. The day's activities are free, and parking is $6 per vehicle payable at the east entrance to the Park, on the day use side (cash or check, exact change only). For questions, call Karin Young at Putah Creek Council, 530-795-3006.
For more information about Solano County Parks and the fun, educational opportunities they offer, go to www.solanocounty.com/parks.
For more information about this event, click here.