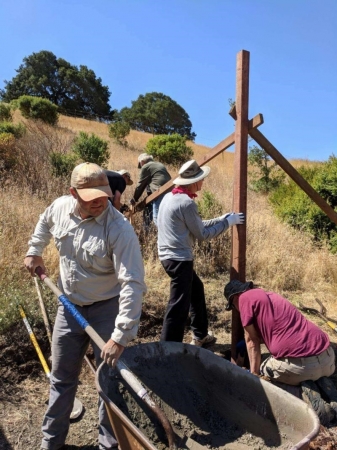 Trail Crew Work Day
Date: Sat, Jan 12th 2019, 9:00am
Location: Lynch Canyon Open Space Park
Description:
You will be removing the old boardwalk and cutting/ screwing boards for a new boardwalk.
This will wrap up by noon and finish the work with a pizza lunch, provided by Solano Land Trust.
Make new friends, get some exercise, enjoy the outdoors and give back to the land.
Click here to check out the Solano Land Trust website.
Click here to view the official event posting.