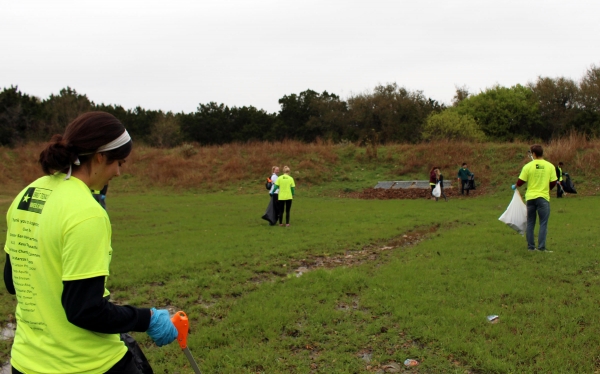 MLK - Clean Trash From Napa Creek With Napa Valley CanDo
Date: Mon, Jan 21st 2019, 9:00am - 11:00am
Location: 1201 Main Street (NW corner of Pearl and Main) Napa, California
Description:
Meet the ace volunteer, Betty, in the parking lot behind the old Firefighters' Museum, 1201 Main Street (NW corner of Pearl and Main). She'll have all the equipment you'll need, but if you have a large bucket or gloves, please bring them. Wear shoes with closed toes, long pants, and clothes that can get wet/muddy.
Heavy rain cancels.
In addition to helping clean the waterways, you'll be able to see our local downtown beaver dam, and with any luck, maybe ever the beavers themselves!
You will be asked to complete a waiver when you arrive. No one under the age of 18 without parent/guardian, or waiver signed by parent/guardian.
Space is limited to 20 volunteers.
Click here to register for this event.