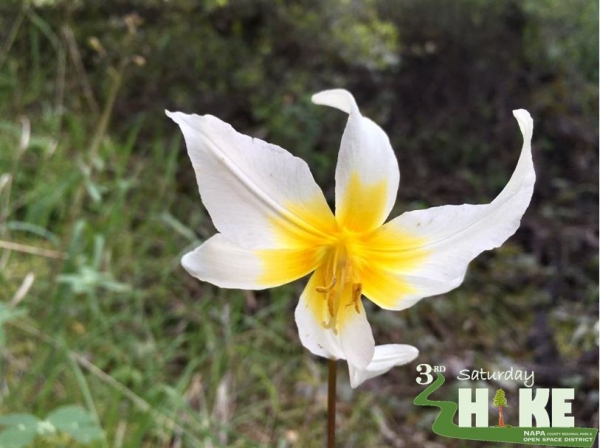 Flower Education Hike
After April showers, May flowers bloom. This Moore Creek Park hike will feature some unique and interesting flora, including Monkeyflower, Baby Blue Eyes, and Canyon Larkspur. This hike will cover the basics of flower identification and will go into detail about native plants. If you regularly hunt for beautiful flowers or want to appreciate the range of native flora, come join!
This event is sponsored by the Napa Open Space District. Click here to view their website.