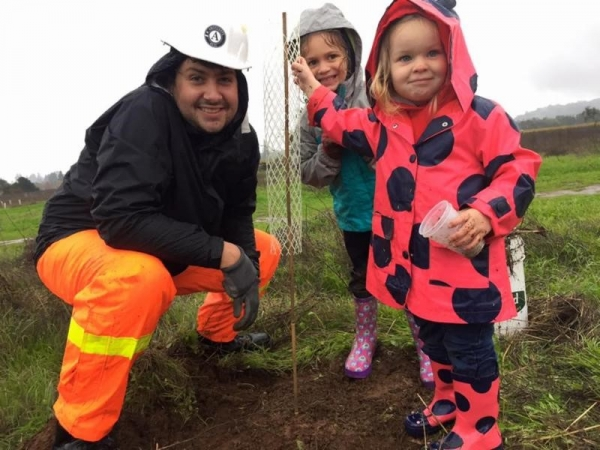 MLK Oak Maintenance Day
Date: Mon, Jan 21st 2019, 9:00am - 12:00pm
Location: Alston Park, 2037 Dry Creek Rd, Napa
Description:
You will be pulling old cage materials and upkeeping sites that need attention. Activities may include: mulching, weeding, re-staking, wrapping the base of mature trees, and collecting materials from unsuccessful plantings. This event is open to folks of all ages and all backgrounds!
Snacks and light refreshments will be provided, but please bring your own water bottle and mug for coffee/tea/hot chocolate. Dress as you would for a day of gardening (sturdy shoes and thick pants) and make sure to bring layers! Heavy rain cancels. Children under 13 must be accompanied by a guardian, and all participants under 18 must bring a waiver with their guardian's signature. (Found here)
Contact Anna Yip with any questions: annay@naparcd.org or (707)252-4189 x3117
For more information about the RCD, click here.