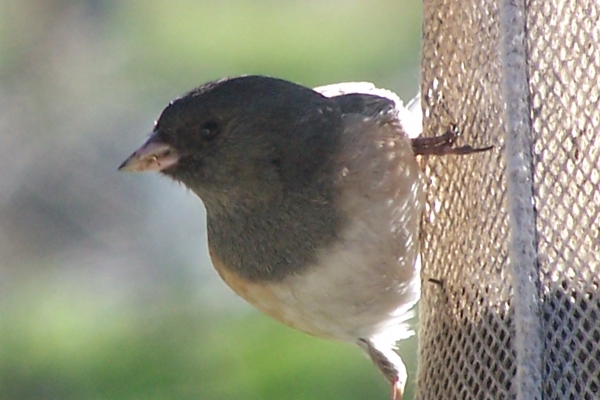 Napa-Solano Audubon Field Trip - San Luis and Merced National Wildlife Refuges
Date: Sat, Feb 2nd 2019, all day
Location: See above for local carpool location and trip details
Description:
Join the NSAS for a Field Trip!
Leader: Madeline Yancy, Fish and Wildlife Service Park Ranger
Meet: 9:00 AM San Luis National Wildlife Refuge, 7376 Wolfsen Rd., Los Banos, CA, Visitor Center,
Directions: From Los Banos; drive north on Highway 165 (Merced Springs Rd.) from the junction of Highway 33 (E. Pacheco Blvd.) approximately 6 ½ miles. Turn right onto Wolfsen Rd. and drive approximately 2 miles to the visitor center. We will park some of the vehices in the parking lot for the day to car-pool through San Luis NWR and Merced NWR.
Those driving from Napa Solano allow 2 ½ to 3 hours drive time. Those spending Friday night closer to the refuge, Los Banos is the closest town.
Details: We will spend the morning following the auto tour route at San Luis. In the afternoon we will drive (car-pool) to the Merced NWR and drive that auto tour. These refuges are wintering areas for thousands of snow and Ross's geese, as well as multitudes of waterfowl, ibis, herons, several species of hawks, owls (possibly burrowing at Merced), sandhill crane, and numerous wintering shorebirds. Habitat consists of open water, riparian, and grasslands.
What to bring: Binoculars, spotting scope, LUNCH, hat, water, and snacks. It's winter so be prepared for fog, rain, or sun.
Carpooling: From Napa: meet at 6:30 AM on the eat side of Sweeney's Sports, River Park Shopping Center, 1537 W. Imola, Napa, CA
From Fairfield: Meet at 6:30 am, at the Solano County Education Building, 5100 Business Center Dr., Fairfield.
People often form their own carpools so verify if anyone is meeting at the carpooling locations.
RSVP by February 5, 2019 to Bruce Thomsen, brucecthomsen@yahoo.com, cell 209-728-4631, home 707-224-1906. For further information please contact Bruce. There is no limit on the number of participants.