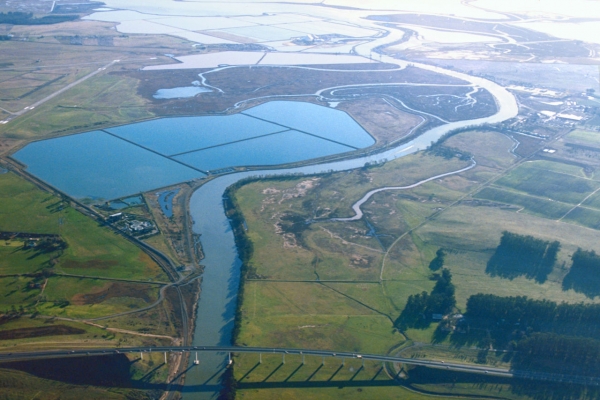 Field Trip: Sears Points Wetlands and Shollenberger Park
Date: Sat, Jan 12th 2019, 8:00am - 4:00pm
Location: Sears Point Wetlands and Shollenberger Park
Description:
The Napa-Solano Audobuon Society will spend the first part of the morning birding the Sears Point Wetlands project (also known as Reclamation Road). The wetlands project is located at the northern end of San Pablo Bay and consists of the bay tidal zone and adjacent wetlands. Low tide is projected for the day at 11:54 a.m. They will then drive to Shollenberger Park in Petaluma.
Weather can be cool, breezy, and wet. Rubber or water repellent boots are best, but good walking boots are recommended, as well as a hat, water, snacks, and lunch.
Please RSVP by January 7, 2019 to Bruce Thomsen at brucecthomsen@yahoo.com, cell 209-728-4631 or home 707-224-1906. For further information please contact Bruce.
Directions:
From Napa drive from the intersection of Highway 29 & 12/121 toward Sonoma. At Schellville veer to the left continuing on Highway 121 to the Big Bend intersection. At the stop sign turn left following Highway 121 south to Highway 37 by Sears Point Raceway. Merge onto Highway 37 west toward Novato. Approximately 2 miles west is a stop light at the intersection of Highway 37 & Lakeville Highway/Reclamation Rd. Turn left (south) onto Reclamation Rd., go approximately ¼ mile south to the parking lot on your left.
From Solano County take Highway 37 west from Vallejo approximately 11 miles to Lakeville Highway/Reclamation Rd. intersection. Turn left (south) at the stop light onto Reclamation Rd. driving south approximately ¼ mile to the parking lot on your left.
Carpool Times and Locations:
Napa - 7:15 a.m. Sweeney's Sport Store, 1537 Imola Ave West, Napa
Cordelia - 7:15 a.m. Solano Education Building, 5100 Business Center Drive, Fairfield
A reminder from the Field Trip Coordinator: Car-poolers will share driving expenses (recommended $.40/mi to be split by the number of riders).
For additional information about this event please visit their website.