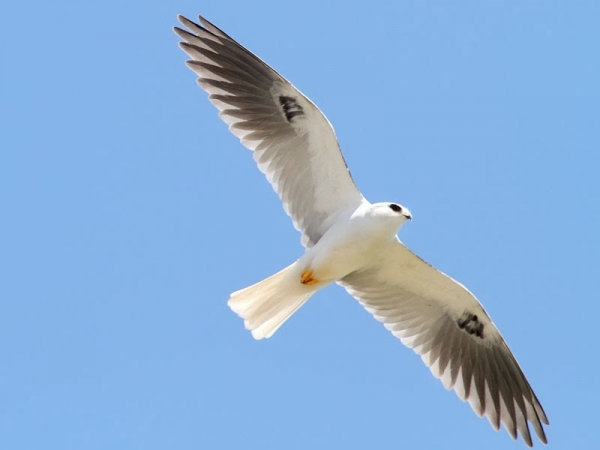 Beginning Bird Walk and Workshop in Newell Preserve
Date: Sat, Jan 5th 2019, 9:00am - 12:00pm
Location: 4098 Newell Dr, American Canyon, CA 94503
Description:
The Napa-Solano Audubon Society will be holding a beginning bird walk and workshop in Newell Preserve. If the winter weather has you spending more time indoors, come outside and join them for a workshop and walk at Newell Open Space Preserve.
There is a moderate up-hill grade to the Eucalyptus grove where White-tailed Kites are frequently seen hunting and roosting. Sightings have also included Golden Eagles and Northern Harriers.
Directions: From Vallejo, take the 29 North to American Canyon. Turn right, going east, onto Donaldson Way East. Drive approximately one mile to the end, and make a left at Newell Drive. The parking lot will be on the right. Bathroom is available at the parking lot. Parking is free.