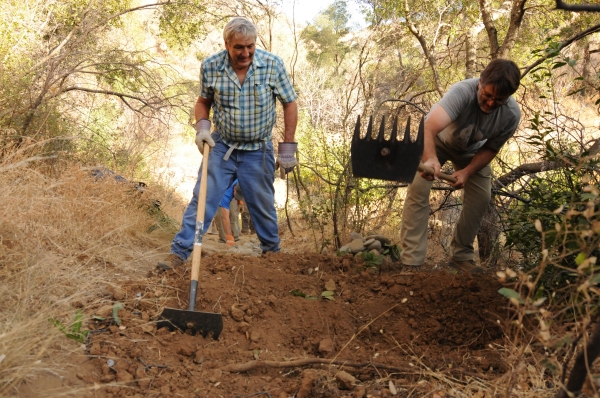 Trail Restoration at Stebbins Cold Canyon with Tuleyome
Date: Sat, Dec 1st 2018, 8:00am - 12:00pm
Location: Stebbins Cold Canyon
Description:
This favorite hiking spot is in constant need of restoration due to the high number of visitors. Come help keep this great spot safe and enjoyable! Please bring snacks, lunch, WATER, and work gloves – Tuleyome will provide needed tools. Dress for the weather and getting dirty!
You will be working on improving the trail along Blue Ridge. This means you will be hiking to the top and starting our work there. Work will consist of brushing, removing large rocks, and general maintenance to make the trail easier to hike. If you are interested in some serious hiking while carrying sign posts, we will be hauling these to the far end of Annie's Trail to improve signage on that trail.
If you have questions, contact Nate Lillge at nlillge@tuleyome.org
Note: All participants agree to abide by the terms and conditions of Tuleyome's waiver of liability which can be seen and downloaded HERE. All participants also understand that photographs will be taken at the event. If you do not wish to be photographed, you must tell the photographer and avoid the cameras' line of sight.
RSVP to the event here.