Oakville to Oak Knoll Reach Restoration Project
The Napa River Restoration: Oakville to Oak Knoll Project (Project) is being developed to restore 9 miles of the Napa River from Oakville Cross Road to Oak Knoll Avenue. This reach is comprised of approximately 70 parcels and 34 different private entities. Historic changes in land use and management in the Napa River watershed have resulted in channel incision with bank failure, erosion of channel bedforms (riffles, bars, pools) important to salmonids, and a limited riparian corridor due to the lack of a functional floodplain.
Project Status and Scope
The OVOK Project has been divided into four (4) construction groups A-D encompassing 23 distinct sites. Construction and native revegetation of Group A (Sites 21-23) was completed in 2017. Construction of Group C (Sites 12-14) is underway and grading is scheduled to be completed in October of 2018. Group C native revegetation work will be completed in 2019. Construction of Group B will begin in 2019 and Group D is anticipated in 2020-2021. Specific structural restoration elements of the project include channel widening, floodplain and secondary channel restoration, and the addition of large wood and boulder features that will support resilient geomorphic processes and associated habitats. Secondary components of the project include biotechnical stabilization, vegetation management, and site revegetation. Additionally, a long-term channel monitoring and maintenance program is being developed by the Napa County Flood Control and Water Conservation District in collaboration with riverfront landowners. Funding for the project has come from County Measure A and state and federal grants from California Coastal Conservancy, California State Water Quality Control Board, California Department of Fish and Game, the Environmental Protection Agency and California Wildlife Conservation Board.
---
Objectives
Supporting the sediment reduction and habitat enhancement goals of the Napa River Sediment Total Maximum Daily Load (TMDL);
Minimizing the need for ongoing channel stabilization and repair work by establishing a more self-sustaining and resilient channel with fewer required maintenance actions;
Enhancing geomorphic processes and channel forms that support and maintain more diverse and complex instream habitat conditions; increasing river and floodplain connectivity and interactions where possible;
Increasing and enhancing riverine, riparian, and floodplain habitat functions, with a focus to improve habitat for fish and wildlife;
Removing invasive non-native vegetation and replanting with native vegetation that will not promote Pierce's disease in vineyards; and
Coordinating with landowners to address their interests with regard to agricultural land use and operations along the river.
---
Napa River Sediment TMDL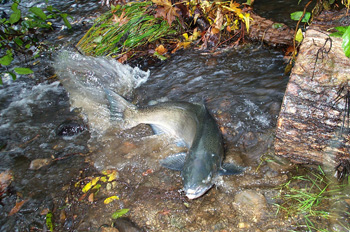 The Napa River is presently subject to a Clean Water Act Total Maximum Daily Load (TMDL) action due to excessive quantities of fine sediment degrading local water quality and beneficial uses. While sediment is a naturally-occurring input to the Napa River system, excessive amounts are considered a pollutant, and thus sediment load reductions mentioned in this project amount to 'pollutant reductions' in TMDL terms. The Oakville to Oak Knoll Reach Restoration Project serves to support the TMDL objective of reducing fine sediment loads and as a result has been designated a regional priority by the San Francisco Bay Regional Water Quality Control Board, who is responsible for TMDL development and implementation.

---
Documents
Project documents may be accessed using the
Related Content
folder on this page.
---
Contact
For more information about the Oakville to Oak Knoll Project, please contact:
Michael Gordon,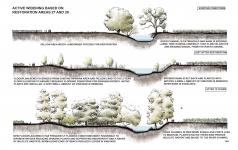 Napa County Flood Control & Water Conservation District, 707-259-8684 | Email:
Michael.Gordon@countyofnapa.org