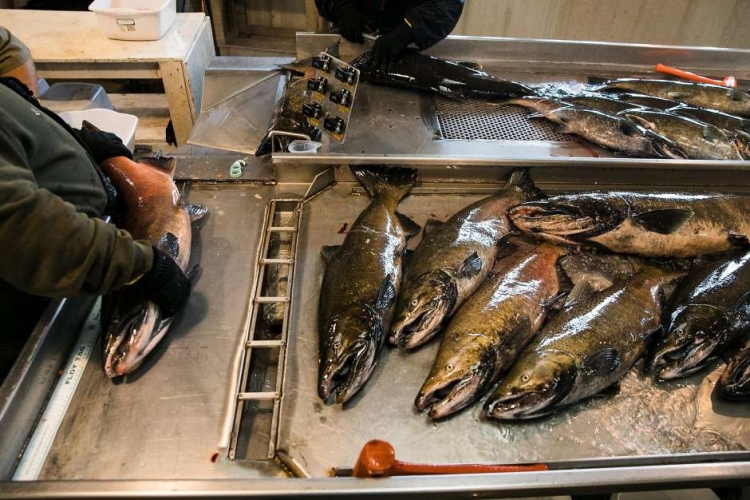 Salmon Surge: Habitat improvements paying off on one California River
Nov 28, 2018 at 4:00am
Near record numbers of chinook salmon are surging up the Mokelumne River, marking the second large spawning year in a row and signaling to fisheries biologists that habitat improvements in recent years are paying off for fish and the people who eat the pinkish delicacies.
The Mokelumne River Fish Hatchery, a Sierra foothills plant that is part of California's sprawling Central Valley river system, has processed 13,695 salmon so far this year, a number that by the end of the year could come close to last year's record of 19,954 returning fish.
It is expected to be the best two-year run on the river since records started being kept in 1940, a significant accomplishment given how dismal salmon returns have been over the past three years in virtually every other waterway in California, including the Sacramento River, which last year saw its lowest returns in eight years.
The incursion in the Mokelumne is the result of increases over the past few years in cold water releases from the reservoirs, better management of hatchery fish and habitat improvements in the river, according to fisheries biologists.
About 2,000 fewer salmon have spawned in the Mokelumne so far this fall compared with last year at this time, but Setka said the number is well above the 20-year average of 9,541. It is, Setka said, a strong indication that recent improvements made by the water district in collaboration with the Department of Fish and Wildlife have been effective.
For the full article click here.