Watersheds
>
Watershed Groups
Watershed Groups
People Working Together for Napa Watersheds
Protecting the watersheds of Napa County cannot succeed without the participation of the citizens who work, play, and live in the watershed. Building partnerships and working jointly to preserve our watersheds is an essential part of the effort to provide long term protection of our watersheds' natural systems.
Profile Your Watershed Group
Want your watershed group listed here? Getting listed is easy; contact us through the link at the top of this page.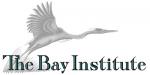 Blue Ridge - Berryessa Partnership

The Partnership's mission is to promote the conservation and restoration of the BRBNA by encouraging the protection and stewardship of its wild, agricultural, recreational, and cultural resources. www.brbna.org

California Land Stewardship Institute

California Land Stewardship Institute, formed in 2004, assists public and private landowners in implementing land management practices and ecological restoration projects for the long-term benefit of the environment. The Institute runs the Fish Friendly Farming Environmental Certification program in Napa County.

www.californialandstewardshipinstitute.org

Center for Land Based Learning

Our mission is to inspire and motivate people of all ages, especially youth, to promote a healthy interplay between agriculture, nature and society through their own actions and as leaders in their community. www.landbasedlearning.org

City of Napa Water Division

The Water Division is responsible for the operation, maintenance, and improvement of the municipal water system serving more than 86,000 people in the City of Napa and adjacent areas. Water use efficiency (a.k.a. water conservation) is an integral part of the City of Napa's long-term water management strategy www.cityofnapa.org

Environmental Education Coalition of Napa County

The Environmental Education Coalition of Napa County (EECNC) connects members of our community with the local environment. Through a network of local organizations, the coalition provides resources and support to promote sustainable living and an appreciation of the natural world. www.napaenvironmentaled.org

Friends of the Napa River

Established in 1994, we are the community's voice for the responsible protection, restoration, development and celebration of the Napa River and its watershed. Our primary goal is to heighten the community's awareness of the river as a valuable, but impaired, resource. www.fonr.org

The Institute for Conservation Advocacy Research & Education, (ICARE)

Estabilished in 2004 to restore and conserve the biological integrity and ecosystems health of watersheds in the Napa River estuary and the greater San Francisco Bay Area through science-based advocacy, research and education. www.icarenapa.org

Lake Berryessa Watershed Partnership

Educate and inform lake lovers and users of the needs and ways to protect the watershed of Lake Berryessa.

Mt Veeder Stewardship Council

Encourage sustainability of our natural resources and to ensure that the rich biodiversity and rural quality of life in the private and public lands of our pristine watershed are respected, conserved and protected for future generations through education, local community involvement and outreach to government and business stakeholders. www.mtveederstewardshipcouncil.org

Napa Communities Firewise Foundation

Empowering the residents and businesses of Napa County with the information, knowledge, and support they need to survive a wildland fire. www.napafirewise.org
Napa County - Flood Control and Water Conservation District

Conservation and management of flood and storm waters to protect life and property; maintenance of the County watershed using the highest level of environmentally sound practices; and providing coordinated planning for water supply needs of the community. www.countyofnapa.org

Napa County Green Business Program

Napa County launched the Green Business Program and (in conjunction with the Napa Valley Vintners), Napa Green Certified Winery Program in 2006. Through these programs businesses are able to demonstrate their care for the environment by going above and beyond 'business as usual'. Napa County Certified Green Businesses use eco-friendly products and environmentally sustainable business practices. www.greenbiz.ca.gov

Napa County Regional Park and Open Space District

The District is authorized to plan, improve and operate a system of public parks, trails, outdoor recreational facilities, and outdoor science and conservation education programs, as well as to protect and preserve natural areas, wildlife habitat and other open space resources. Dedicated to the preservation and enjoyment of the natural resources of Napa County. www.napaoutdoors.org

Napa County Resource Conservation District

The Napa County Resource Conservation District is a non-regulatory agency whose mission is to promote responsible watershed management through voluntary community stewardship and technical assistance. www.naparcd.org

Napa Countywide Stormwater Pollution Prevention Program

Napa County has a Countywide Stormwater Pollution Prevention Program, a joint effort of the County of Napa, and all the cities. The goal of the program is to prevent stormwater pollution, protect and enhance water quality in creeks and wetlands, preserve beneficial uses of local waterways, and comply with State and Federal regulations. www.countyofnapa.org

Napa County Transportation and Planning Agency

In addition to transportation matters, the NCTPA Board considers other issues of interjurisdictional significance, such as Climate change, sustainable development and growth. www.nctpa.net

Napa River Steelhead

Napa River Steelhead is a community based organization committed to restoring and preserving the native steelhead population in the Napa River and its tributaries.

The Napa Sanitation District (NSD) provides wastewater treatment and water recycling for the City of Napa and several adjacent unincorporated areas, serving over 75,000 people. NSD operates the Soscol Water Recycling Facility, which produces recycled water for irrigation of vineyards, rangeland, golf courses and landscaping. www.nsd.org

Napa Solano Audubon Society

Our mission is to share the fun of birding, promote conservation and scientific understanding of wild birds and their habitats, and offer engaging, science-based education emphasizing the communities of Napa and Solano counties. www.napasolanoaudubon.com

Napa Sustainable Winegrowing Group

The mission of the Napa Sustainable Winegrowing Group is to identify and promote winegrowing practices that are economically viable, socially responsible, and environmentally sound.
Napa Valley Vintners

A trade organization started in 1944 to inspire its more than 500 members to produce wines of the highest quality, provide environmental leadership and to care for the extraordinary place they call home. www.napavintners.com

Sustainable Napa County

Our mission is to take action for economic vitality, environmental health, and social equity. www.sustainablenapacounty.org

Land Trust of Napa County

A community based nonprofit dedicated to preserving the character of Napa by permanently protecting land. Established in 1976. www.napalandtrust.org

Watershed Information Conservation Council

WICC was created in 2001 by the Napa County Board of Supervisors as an advisory committee to the Board. The WICC mission, in addition to advising the Board is to maintain and improve the health of Napa County's watersheds by supporting community efforts to do the same.

USDA Natural Resource Conservation Service

Provide free technical assistance and locally-tailored programs to private landowners to help conserve, protect, and sustain natural resources. www.ca.nrcs.usda.gov